No Boundaries: Launching 15th August at London Kings Cross Station


https://www.disabledpersons-railcard.co.uk/news-offers/no-boundaries/
Tony explores the positive aspects of travel for both physical and mental health. Tony's artwork is comprised of photography and writing, including poetry. Travelling with no boundaries for him means escaping the confines of everyday life and discovering and experiencing new places. He will be creating a series of photos.
The exhibition will be at
London Kings Cross station: 15th August for one week
Birmingham: 24th August – 15th September
Cardiff: 17th September – 6th October
Gatwick: 8th – 28th October
Edinburgh: TBC
Exhibition until September 2017 at Derby: TEN/AIR ARTS
Anthony Fisher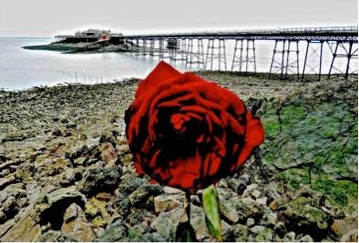 "Tony's images go beyond the surface and offer narratives to our audiences. These narratives connect to viewers be being thought-provoking, whimsical, intriguing or all three!
The minimalist and professional presentation format enhances the audience experience of the work"
Fi Burke, Artist Curator, air, Derby Hospitals.

The TEN Exhibition
Royal Derby Hospital, Uttoxeter Road, Derby DE22 3NE
Tuesday 21 March (4.30 – 5.30pm)
London Road Community Hospital, London Rd, Derby DE1 2QY
Friday 24 March (3.00 – 4.00pm)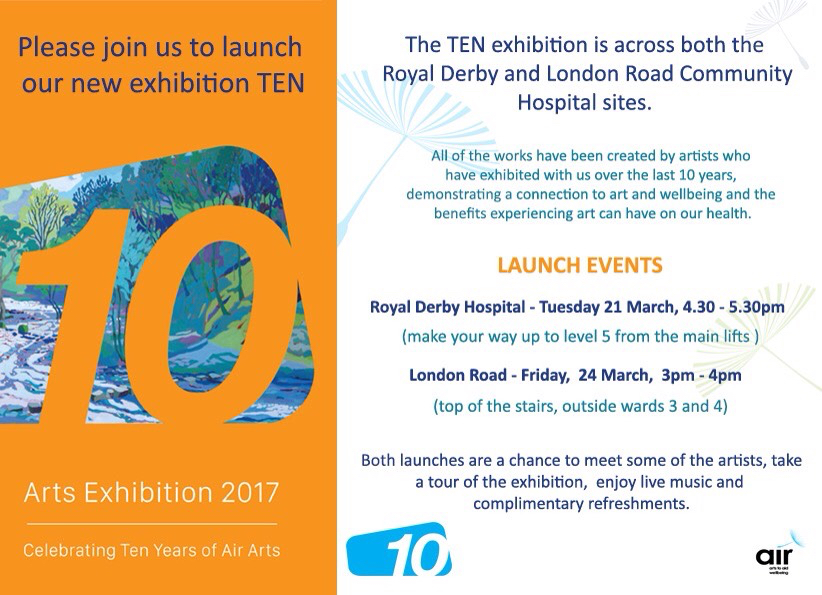 Dissimilar Reflections
Institute of Mental Health, Triumph Road, Nottingham NG7 2TU
January – March 2016 (Launch Friday 15th January)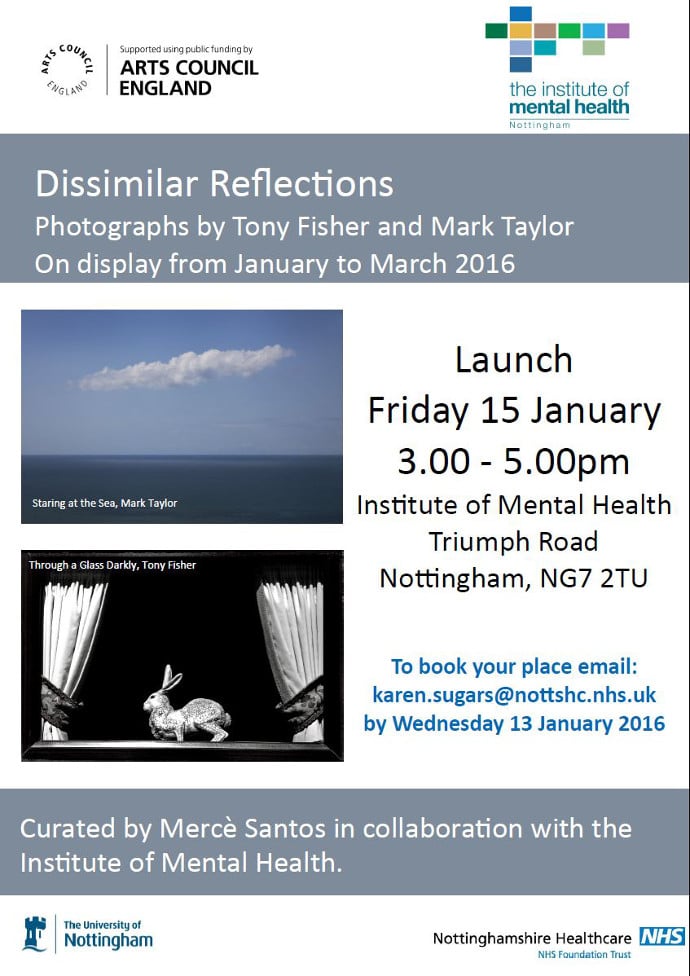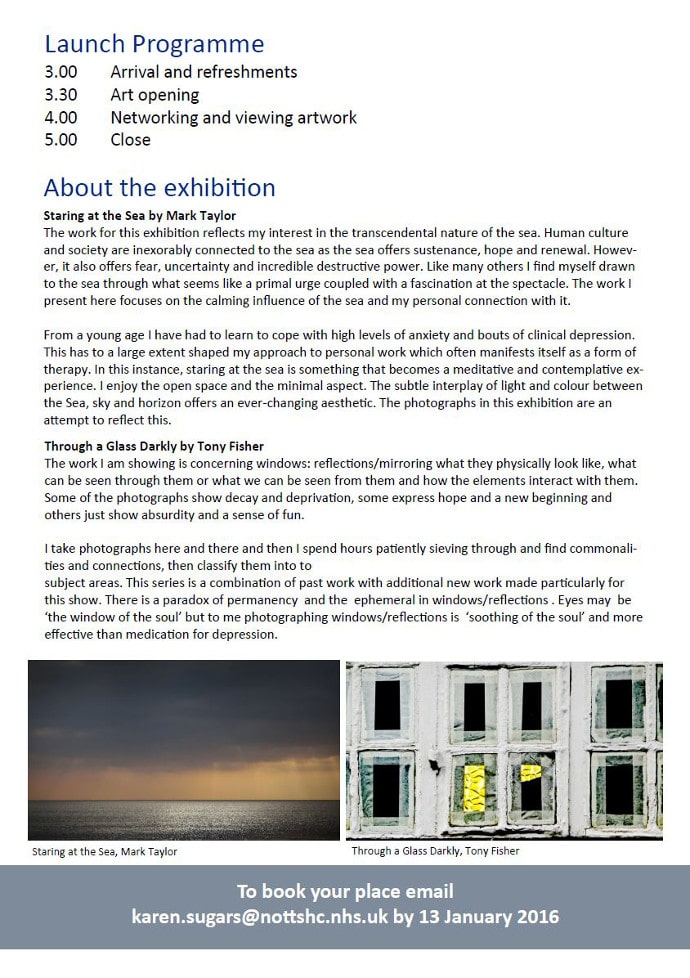 Impressions
Royal Derby Hospital
26th January 2016