'At the Boundry' – a woman watches from her doorstep as her dog barks at the front gate during the Covid-19 lockdown.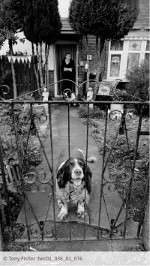 A picture by Tony for Historic England as part of the Picturing Lockdown Collection.
See the picture on the Historic England website.
Information about the 'Lockdown Collection' by ITV News.